Main content starts here, tab to start navigating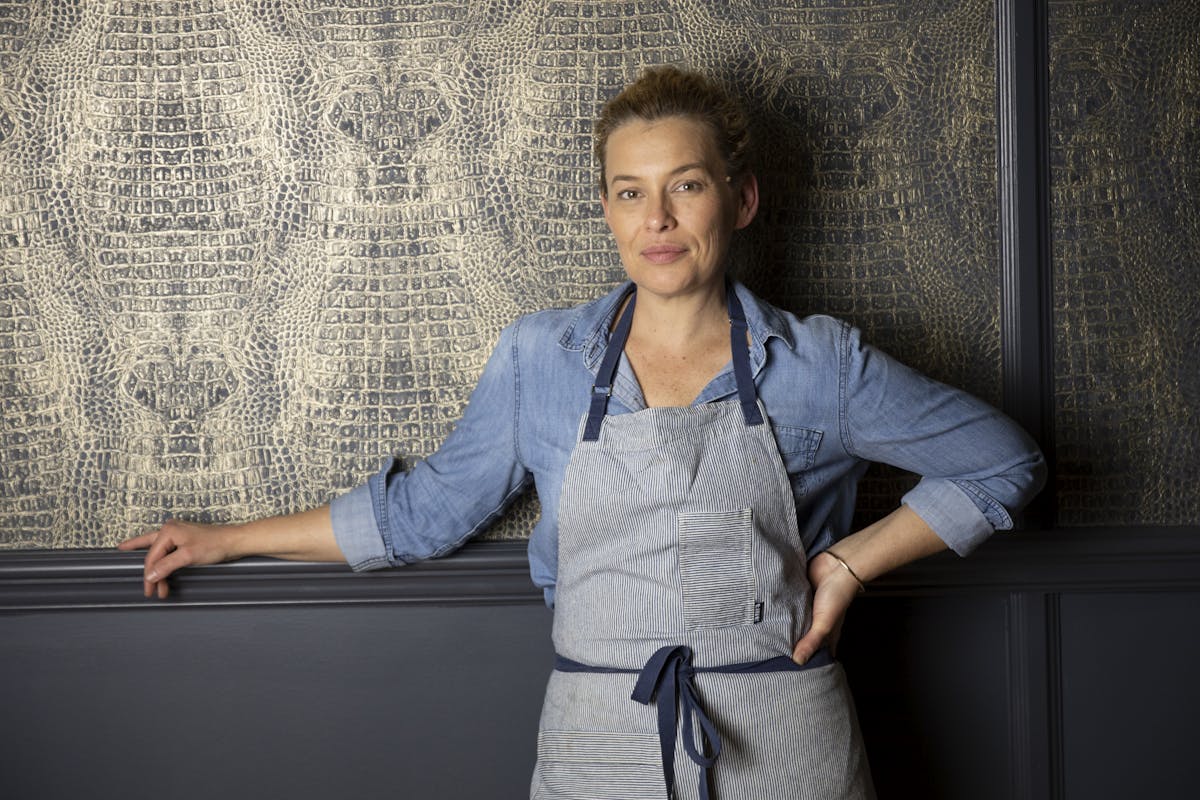 Chef Kristen Essig
Executive Chef
After attending culinary school at Johnson & Wales in Charleston and working in the kitchens of culinary legends like Chef Frank Lee at Slightly North of Broad and Chef Louis Osteen of the iconic Louis's Charleston Grill, Chef Kristen Essig moved to the city she long considered her culinary home – New Orleans. She spent years learning from culinary giants like Chef Emeril Lagasse at Emeril's and with Chef Anne Kearney at Peristyle. From there, Essig developed her culinary style and became known for her farmer's market-driven dishes and innovative, ingredient-driven takes on New Orleans classics.
When Essig parted ways with Coquette and Thalia in 2020, longtime friend Neal Bodenheimer encouraged her to think about sharing her love of New Orleans food with a new city. Several trips to the District to meet with Long Shot Hospitality team members, including chef/partner Kyle Bailey, convinced Essig that the group's vision for Dauphine's echoed her own ideas of how to best share New Orleans cuisine outside the Crescent City.
At Dauphine's, Essig is excited to share the stories of the many cultures, chefs, and traditions that make New Orleans cuisine so special.